Shipping & Returns: Free Shipping. All The Time.
INNOVATIVE SKATEBOARD STRUCTURE
Conceptual avant-garde design;
Aviation-grade aluminum alloy frame ultra-lightweight;
Efficient cooling capacity;
Precision engineering structure design, more stable;
The ultra-low centre of gravity design allows the mini body to have excellent stability when gliding at high speed;
The non-slip foot position reminder can sense the end position of the pedal without bowing;
Up to 100kg load capacity.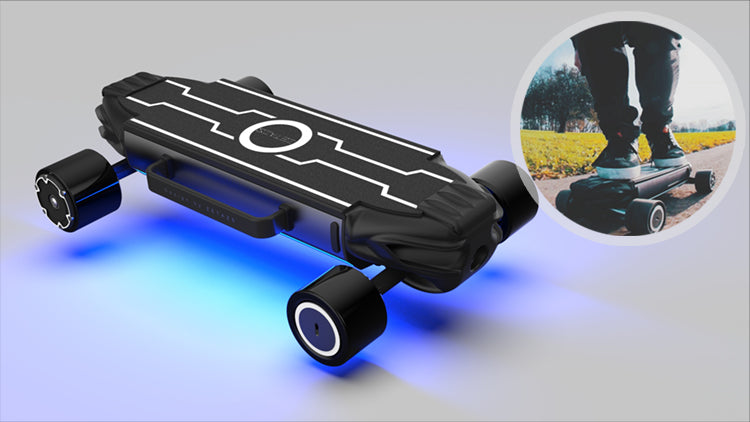 SUPER PORTABLE
Up to 4.5kg ultra lightweight;
Portable handle design;
Skateboard matching messenger bag. Portability further improved, Easy-carry street walks .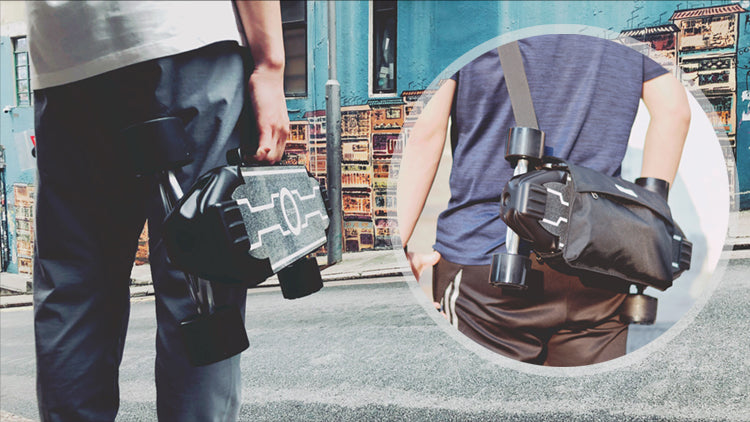 DOUBLE DRIVE POWER SYSTEM
Double drive high torque 70mm wheel shell motor;
1000w output, top speed 35km/h;
High torque output, it has 30% climbing performance;
Motor efficient cooling dissipation;
4 speed modes, remote control at any time;
Turbocharged section, under extreme speed of 1-3 speed mode, can quickly release and push the accelerator ,the skateboard will be raised to a higher speed.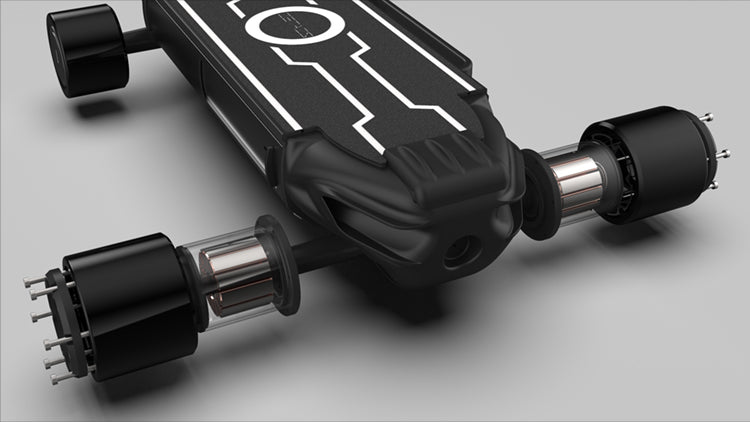 LARGER CAPACITY BATTERY PACK
LG 5C 18650 power battery pack;
BMS battery management system, comprehensive protection and monitoring of battery operation;
High-quality originals with precision software algorithms improve stability and battery efficiency;
Long-term storage automatically enters low-power mode;
Ranger achieve 25km.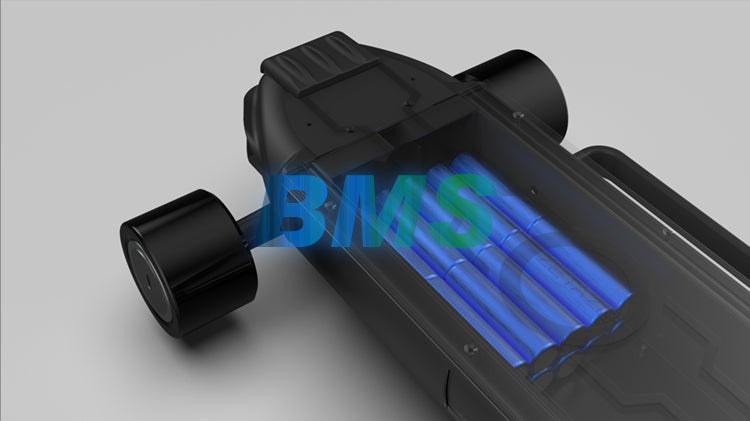 Controllable lighting system
Embedded dual LED light
Switched at any time by remote control
Astigmatism engineering plastic outer tube
High-brightness blue light, enjoyable skate at night
Brake warning function - It lights automatically when the brake is not turned on, and the safety is improved.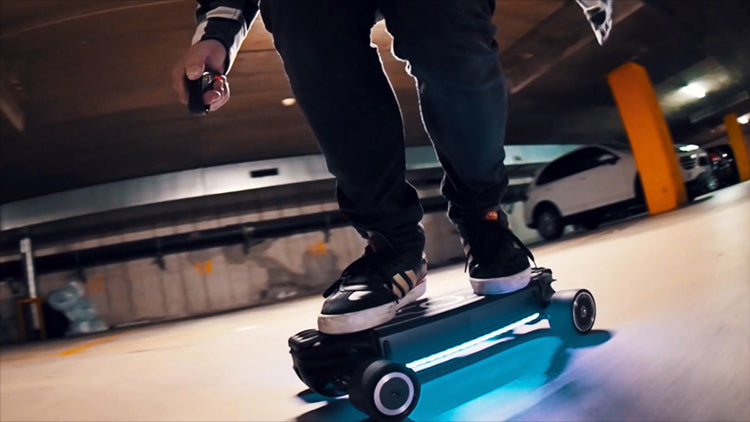 INTELLIGENT ASSISTANT, RICH FUNCTIONS
Fast start - It will be start when you push the board
Linear slow-down assist, intelligent algorithm controls the motor to slow down linearly after accelerator is released, reducing the frustration and improving comfort;
Smart sleep, automatic sleep after 5 minutes detected without operation to save power;
Clog conversion protection, the motor automatically stops output when detecting congestion conversion to protect hardward safety;
Remote control low-power brake protection, such as if the remote control power is too low during gliding before turn off, the acceleration function stops, and remote control can still use the brake function to ensure safe ;
Power bank function, E-skateboard side door is attached with two 5v2a output USB sockets, which can charge the remote control and battery products.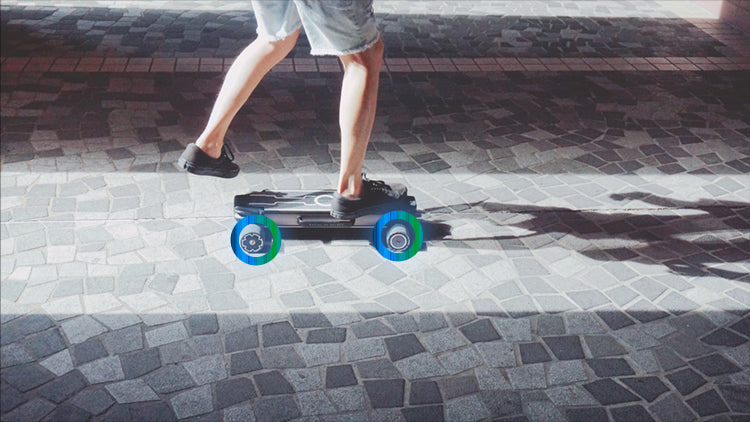 INTELLIGENT AND STABLE BRAKING , ENERGY RECOVERY
Intelligent brake assist, precision algorithm system provides continuous and stable braking energy according to speed and real-time brake control;
Linear brakes provide smooth and linear brakes to effectively prevent lock-up;
Brake stroke control, the roller in the remote control can control the required braking force;
Energy recovery, the feedback current can be returned to the battery when braking, up to 10% of energy recovery , effectively extend battery range.
PARAMETER
Product size
 475*290*110mm
Motor
 500w*2 - Dual drive
Battery
 LG 36v 187Wh 5.2Ah
Deck / Frame

 
Aviation aluminum alloy
Tire
 70mm 85A PU road tire
Wheel 
70mm AAA PU road wheel
Suspension system

 
Tire damping technology
Special accessories1
Aviation aluminum alloy portable handle
Special accessories2
Rubber foot reminder
Light system

 
Chassis light
---